U.S. Kids Golf Academy
Our U.S. Kids programming started in August of 2021. We started this program to offer something unique and new for our juniors here at Tanglewood. U.S. Kids uses the player pathway which is a program for parents, coaches and kids. With an easy-to-follow curriculum combined with awards, players can progress from beginners to elite players. Each level in the Player Pathway covers putting, around the green, full swing, knowledge and scoring. With each level progressing in skills.

U.S. Kids program runs from March-April, and then from August-October, most classes are offered after school with some classes on Sunday. In our first season offering U.S. Kids, our teaching professional Daniel Byrd, was awarded as a Top 50 Coach from U.S. Kids. This is one of the highest honors a golf professional can receive from U.S. Kids Golf.
---
PGA Jr League
We our entering our fourth season of offering PGA Jr League here at Tanglewood. Our PGA Jr League has grown each year. We offer an in-house league which means all matches and practices are here at Tanglewood. We offer PGA Jr League teams for both 13U and 17U. PGA Jr League is open for juniors ages 7-17. PGA Jr League is a fun way to get kids on the golf course in a no pressure, fun atmosphere. Format is two-player captains' choice, tees are moved up to make it more fun and enjoyable for all players.

2021 was our first season offering the 17U PGA Jr League program, and we are very proud to say that our 17U All Star Team were Regional Champions. Our team went through sectional qualifying in Charlotte and Pinehurst last year. We advanced to Williamsburg, VA to compete against teams from the Mid-Atlantic Section. Our team was victorious and crowned Regional Champions, for the 17U that is as far as we could have gone last season!

Our 13U Program has been very successful, we have been able to have at least 4 teams each year we have offered the program. On average we have had over 40 kids sign up and compete in the 13U Program. Our 13 Team placed second at sectional last year barely missing out on going to regional finals.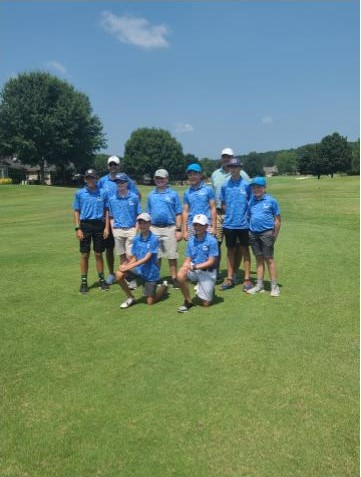 2021 13U All Star Champions
2021 17U All Star Champions
---
Summer Camps and Clinics
Each summer we offer several weeks of camps and clinics for our junior golfers. All of our 3 Day Clinics are held at our Par 3 Course and Range. The 3-day clinics are for juniors ages 6-15 regardless of skill level. We welcome beginners as well as experienced players to attend any of our clinics.

For our more advanced players we offer Advanced Junior Clinics as well. These clinics take place at the Main Club House, and we will play either the Reynolds Course or Championship Course each day. Our Advanced Clinics are designed to have more on course instruction, with more of an emphasis on playing and on course management.

We also offer Pee-Wee Clinics for our younger juniors, typically those juniors 6 and under. Each Pee Wee clinic is 1.5 hours and we try and introduce basic skills to our juniors. We will talk about grip, set up, and we will go over putting, short game, and full swing during our Pee Wee Clinics. All Pee Wee Clinics take place at our Par 3 Course and Range.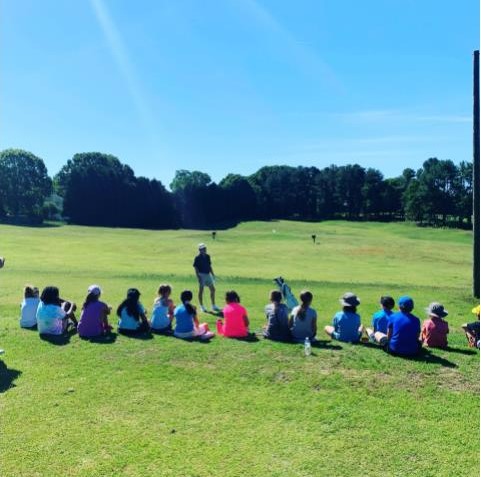 ---
For more information concerning any of our Junior Golf Programs please reach out to Daniel Byrd at 336-703-6420 or email byrdds@forsyth.cc